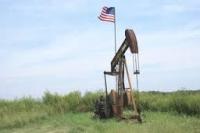 Abilene Oil and Gas Limited provides the following update in relation to the recently drilled Steiner #1-25 well as provided by the joint venture operator CMX Inc.
The Steiner #1-25 has been plugged and abandoned after failing to intersect commercial volumes of hydrocarbons. The well was drilled to a total depth of 3,383 feet.
The primary target, the Arbuckle formation was tested but recovered primarily water and small amounts of oil. Accordingly the operator has recommended that the well be plugged and abandoned as it was considered uneconomic to complete the well.