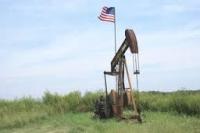 Abilene Oil and Gas Limited has been advised by the joint venture operator of the Central Kansas Uplift Project, CMX Inc, that the final well in the recent drilling campaign, the Susank2 #1-29 well has been successful and will be completed as a producing well in the Arbuckle Formation.
The well, which is located in Barton County, Kansas, was drilled to a total depth of 3,395 feet. Further testing through production casing will be required before the joint venture operator can confirm the economic potential of the well.
This well was drilled on a new prospect in the 'CKU' project area and the joint venture is pleased with the initial results.
Abilene has a 49% interest in the well and will provide further details of testing once received from the joint venture operator.
The joint venture will now carry out further testing on the recently drilled wells in order to maximise production potential and determine the economic potential of the wells. Further analysis of recent results will be carried out in order to determine future drill targets.