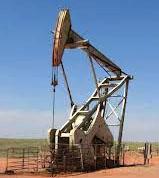 Abraxas Petroleum Corporation provided the following operations update.
Williston Basin
At Abraxas' North Fork prospect, in McKenzie County, North Dakota, the Jore 5H, Jore 6H, Jore 7H and Jore 8H, producing from the Middle Bakken, averaged 819 boepd (653 barrels of oil per day, 994 mcf of natural gas per day) over the wells' peak 30 days of production.
Each well was constrained on a smaller than normal choke to minimize flaring. To date, total drill and complete costs (before any needed expenditures for pump) averaged $6.3 million. On the Ravin Northwest pad, the Ravin 8H, Sten-Rav 1H and Stenehjem 5H are scheduled to be completed in August.
Recently, Abraxas successfully mobilized to the Stenehjem 10H-15H pad where it is currently drilling the intermediate section on the first well of a six well pad. Abraxas owns a working interest of approximately 76%, 74% and 78% in the Jore 5H-8H, Ravin Northwest wells and Stenehjem 10H-15H, respectively.