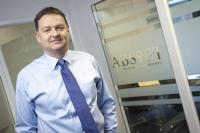 SAP consultancy Absoft is responding to rising demand to provide process and systems support to energy sector operators and service companies trying to achieve cost savings while rationalising their resources.
The Aberdeen-headquartered specialist SAP provider has created a new upstream consulting business line to service the market, as operators and supply chain companies look to address a growing skills gap.
Cost pressures in upstream oil and gas have led to significant savings being sought, but with the need to find increases in operational efficiency – Absoft made the move to deliver the ad-hoc support and optimisation initiatives needed by those companies experiencing a squeeze on internal resources.
Absoft's extensive global expertise in HR and payroll, joint venture accounting, remote logistics and inventory management, and the mergers and acquisitions marketplace has seen it secure three support contracts with operators in the past month.