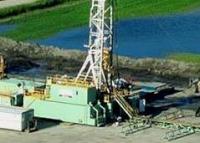 The Board of Molopo advises that the contract between the Company and Mr Don Engle has not been extended and Mr Engle has retired as Acting CEO.
Mr Engle stepped into the position in September 2014 and recently executed the sale of the Fiesta asset and assisted the new Board with corporate procedural matters. Mr Engle has agreed to remain a consultant to Molopo when required.
The Board thanks Mr Engle for his service to the Company and support for the new Board.
The Board has elected not to appoint a CEO or Acting CEO at this time, and will revisit this decision when appropriate.