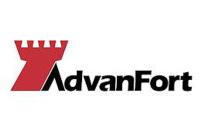 The AdvanFort Company has initiated a new series of "White Papers" on laws, regulations, government policies and other subjects of interest to the counter-piracy community by publishing an analysis by world-renowned maritime lawyer John A.C. Cartner on critical questions governing the use of armed guards.
Cartner's "The Rule of Mammon or the Rule of Law?" is now available on Piracy Daily, the publication launched earlier this year at the National Press Club in Washington, D.C.
In it the designated Proctor in Admiralty by the Maritime Law Association of the United States notes that: "If laws proscribe and prohibit, there are cases of crimes that all systems of law proscribe and prohibit. These are crimes against all humanity.
"Piracy is the oldest of these crimes and no matter whether there is Rule of Law or rule by law, piracy is prohibited as a crime," Cartner wrote. "In international law there is the concept of jus cogens. This means a crime within certain fundamental, overriding principles of international law, from which no derogation is ever permitted."