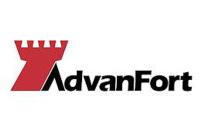 The revelation this week that the owner of an Algerian cargo ship whose crew was held by Somali pirates paid them $2.6 million in ransom is yet another indication that the rewards these denizens reap for their illegal, life-threatening work remain a serious stumbling block to ending maritime organized crime, AdvanFort Company President and COO William H. Watson said.
"Those ship owners and operators who have still not hired a highly-reputable private maritime security company (PMSC) continue to risk paying what amounts to an illegal tax in support of further organized maritime extortion," Watson noted in a statement. "It is a cost that ends up being borne by all of us."
Watson noted that the MV Blida, carrying 17 Algerians, six Ukrainians, two Filipinos, one Jordanian and one Indonesian, was overtaken by a gang of heavily- armed pirates on its way from Oman to Tanzania, with almost all the hostages freed after a bag full of cash was dropped from a plane to the captors.
"The fact that Rear Admiral Bob Tarrant, the Operation Commander of the EU Naval Force, has just issued a warning that Somali pirates still remain determined to get out to sea and attack easy targets should be a wake-up call for those still asleep at the helm of security for their companies," Watson added.