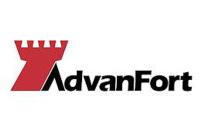 Global maritime security services provider the AdvanFort Company praised new accreditation criteria for Private Maritime Security Companies (PMSCs) working on German-flagged vessels that raise required standards but are also professionally flexible.
"Key to this process is that the Federal Office of Economics and Export Control (BAFA) does not require a set of documents that is formally 'carved in stone,'" said AdvanFort Vice President for Sales and Business Development Axel Tuetken. "Rather, BAFA is willing to look at the documentation supplied by the PMSCs, offering a certain freedom on how to meet the requirements."
"That means that every truly professional PMSC can use their in-house knowledge and standards to prove to BAFA that this is the best way to ensure safety on German flagged vessels," Tuetken added in a statement from the company's Hamburg office.
"What is perhaps most important for those of us in the security service field is that the requirements are clear and that also foreign companies have the same opportunity to apply for accreditation. Most documents can be supplied in English language so BAFA has made it an equal playing field for German and non-German companies."