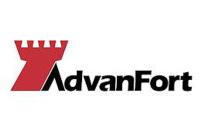 As international controversy continues about the "wheres," "whys" and "how much" of maritime piracy in key international shipping areas, an important debate now focuses on the use of "floating armories" in efforts to restore security on the high seas.
In particular, private security companies relying on unregulated "floating armories"—meant to avoid arms smuggling laws when they lay offshore ports in the Red Sea, Gulf of Aden and the Indian Ocean—have created their own, apparently-deepening concerns, as recent U.S. government efforts in this regard show.
It is important to remember that in just a few years, the number of private maritime security firms has gone from just a handful to more than two hundred today, a number of which are clearly "wanna-bees" and "fly-by-nighters" whose substandard performance threatens both our industry and those owners, operators and seafarers that AdvanFort is determined to protect.
The uncertain legal status of the floating armories means that industry critics are increasingly concerned that not only does the absence of regulation result in their being vulnerable to attack from the same maritime denizens they are meant to protect against, but also that any such potential looting by pirates could mean international maritime organized crime is, in fact, strengthened at this critical time.