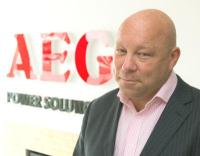 AEG Power Solutions has appointed Paul Radcliffe as Global Service Vice-President for the Group, effective since July 1.
Paul Radcliffe has been in the power industry since the 90s and has a highly experienced senior profile in this business, combined with an expertise in developing industrial service business with track proven records.
His mission will focus on developing and implementing a coordinated and aggressive service strategy for AEG Power Solutions worldwide to complete the Group offering and positioning on power solutions for infrastructures, industry, transportation or data & IT critical applications. He reports directly to Jeffrey Casper, CEO.