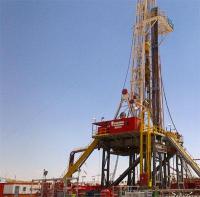 Afren plc has completed its drilling and coring operations and the discovery of oil in two boreholes drilled on the block.
A total of four strategic locations on Block 1101, which measures some 11,200 km² (2.8 million acres), were successfully drilled and cored to an aggregate depth of 2,000m (6,500ft) with approximately 1,760m (5,720ft) of core samples recovered. Drilling at each of the locations successfully completed the respective technical objectives to assess specific aspects of the Block's petroleum systems.
Two core holes were drilled to depths of 650m (2,112ft) and 500m (1,625ft) adjacent to the 1902 coal borehole (Ankaramy-1) which had reportedly encountered "hydrocarbon shows". Cores recovered from both locations indicated the presence of hydrocarbons and potentially good reservoir quality over multiple zones.