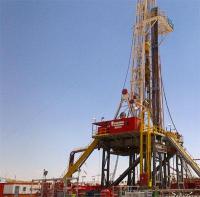 Afren plc provide the market with an update on its operations at Ebok, Okwok and OML 115, all located offshore Nigeria.
Ebok Central Fault Block Extension platform jacket installed
At the Ebok field, following a favourable weather window, Afren and its Partner, Oriental Energy Resources Limited (Oriental), are pleased to announce that the jacket for the Ebok Central Fault Block Extension (CFBx) platform has now been installed.
The installation of the decks and bridge will complete in early January 2015 once the wellhead jacket at Okwok has been installed; following which the Partners will commence the hook up and commissioning of the CFBx platform.