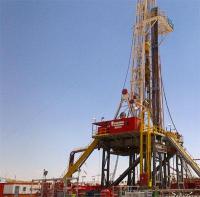 Afren plc provides the following update in relation to its sixty percent working interest in the Barda Rash field in the Kurdistan region of Iraq.
An updated Competent Person's Report (CPR) of Barda Rash, carried out as part of the Company's annual reserves review, is expected to show a material reduction to previously published estimates of reserves and resources, essentially eliminating gross 2P reserves of 190 mmbbls and revising gross 2C resources from 1,243 mmbbls to around 250 mmbbls.
The movement in 2P and 2C reserves and resources has been due to the 2014 reprocessing of 3D seismic shot in 2012 and processed in 2013, alongside results from the Company's drilling campaign.