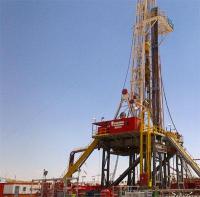 Afren plc announces the appointment of Ms Sheree Bryant as a Non-executive Director of the Company and has been appointed to the Nomination Committee. Ms Bryant is a senior executive with a track record of developing, implementing and coordinating a wide range of innovative corporate social responsibility initiatives.
In 2008 she founded Social Policy Group (SPG), a non-profit organisation which evaluates and develops recommendations on key issues in global health and social policy, and continues to serve as a Director. Prior to SPG Mrs Bryant worked with the Commonwealth of Massachusetts and The Department of Government at Harvard University.
Ms Bryant is a Postgraduate Fellow of both the King's Institute for the Study of Public Policy at King's College, London and Harvard University. She has a BA from the University of Texas at Austin.