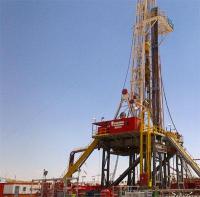 Afren Plc provides an update on the outcome of the discussions regarding its financial situation.
As announced on 15 July 2015, the recently completed operational review has led the Company to expect materially lower near-term production from its assets as compared to the production level assumed in the restructuring plan announced on 19 June 2015.
This change is due to a number of timing and pricing assumptions, as well as to some delays in project implementation during the period when initial funding was being finalised. Whilst the overall capacity of the assets to deliver field life production remains broadly unchanged, the near-term deferral of production revenues has undermined the immediate liquidity position of the business.
The Company has subsequently engaged in detailed discussions with all its stakeholders, including lending banks, bondholders and partners, to discuss the impact of the revised assumptions on Afren Plc's near-term cashflow, funding requirements and the resulting amendments in the terms of the restructuring which are required to deliver the revised business plan.