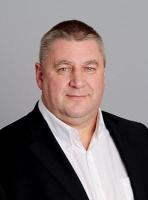 ALTUS Intervention has won a fixed term, 5-year contract to provide well intervention services for Maersk Oil.
ALTUS Intervention was awarded the contract for the provision of slickline services, coiled tubing services, well surveillance, ballistic and wireline tractor services to support Maersk Oil's Central North Sea operations and planned abandonment campaigns. It is this spread and scale of disciplines that enable ALTUS to deliver an integrated multi-service offering that optimises operational efficiency in the most cost-efficient way.
Altus Intervention's UK President, Garry Michie says, "We are delighted to build upon our existing relationship with Maersk. This contract award demonstrates not only the breadth of service disciplines we can offer but also our ability to deliver an integrated well intervention package. Our priority is to provide sustainable cost reductions to our clients and through this integrated approach we are able to deliver this whilst maximising operational efficiencies and mitigating risk."
The contract win comes on the back of a recent announcement of resilient financial performance from ALTUS which was attributed to proactive changes introduced across the business early on in the downturn.
Åge Landro, CEO of Qinterra AS, welcomes the news of this award: "We have had the pleasure of working with Maersk over many years, as we have provided them with downhole technology to their operations in Denmark. I see this award as a confirmation of our service quality we have delivered to Maersk so far. It also confirms the value we offer in our integrated business model."
Qinterra AS consists of subsidiaries ALTUS intervention offering total deliveries of well intervention in the North Sea and Qinterra Technologies that deliver well intervention technology internationally. Qinterra AS currently employs 1,230 people with global operations in Norway, Denmark, UK, West Africa Middle East, USA, and Malaysia.