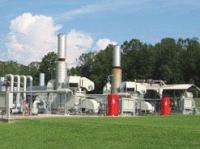 American Midstream Partners, LP announced the execution of an agreement to purchase an approximate 120-mile natural gas gathering and redelivery system located in the oil window of the Eagle Ford shale.
In December 2013, an affiliate of American Midstream's general partner entered into a purchase and sale agreement with a subsidiary of Penn Virginia Corporation to acquire the gathering and redelivery system.
American Midstream will effect the closing of the transaction by acquiring 100 percent of the equity of the affiliate of its general partner that previously entered into the purchase and sale agreement with Penn Virginia. Upon closing the acquisition with Penn Virginia, American Midstream will also enter into a long-term, fee-based gathering agreement, whereby Penn Virginia will dedicate for 25 years all current and future natural gas production from the areas served by the system.