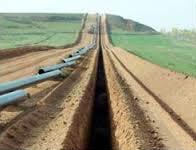 American Midstream Partners, LP has received the approval of the Partnership's exercise of its right-of-first-offer to acquire the Gonzales County full-well-stream gathering system from an affiliate of ArcLight Capital Partners, LLC ('ArcLight').
The Partnership also executed an option agreement to acquire a 50 percent interest in Republic Midstream, LLC ('Republic Midstream') from an affiliate of ArcLight.
The acquisitions of these assets would complement the Partnership's existing natural gas gathering and re-delivery system in Lavaca County and create a competitive position in a prolific shale play supported by long-term, fee-based agreements with dedicated acreage.