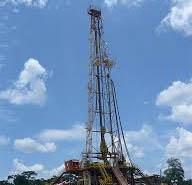 Amerisur Resources has appointed Stephen Foss as a Senior Independent non-executive Director with immediate effect.
Mr Foss has over 30 years of experience in the capital markets industry, having spent his career in Australia, Canada and the UK. He previously led the Royal Bank of Canada's International Equities business for Europe and Austral-Asia, prior to joining its global investment banking division in February 2011 to concentrate on senior client coverage, Sovereign Wealth Funds and origination in the natural resources sector. After graduating with a Batchelor of Arts with Honours from the University of Western Ontario, Mr. Foss began his career at the Sydney Stock Exchange and subsequently held a number of senior management positions with another global investment bank.
Mr Foss will Chair the Remuneration Committee and sit as a member of the Audit Committee.