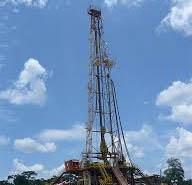 Amerisur Resources Plc is pleased to provide an update on the project to connect the Platanillo field in Colombia with the oil pipeline system in Ecuador, named Oleoducto Binacional Amerisur (OBA).
The civil works at the OBA reception station within the Victor Hugo Ruales (VHR) facilities are 96.6% completed and the 5,000 bbl reception tank and other piping and instrumentation is 78% completed.
The Company has also begun pipe laying operations of the 10' (nominal) line in the VHR field Ecuador.
The line is currently being laid using three work fronts from the VHR OBA Facilities to the northernmost pad in the VHR field, known as VHR 20, a total length of approximately 14 km, and this part of the line is expected to be fully welded and trenched within 4 weeks.