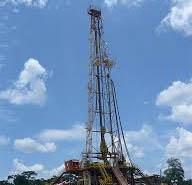 Amerisur Resources is pleased to announce the signing of the Operation Letter of Intent (LOI) by PetroAmazonas, the Operator of the Cuyabeño gathering system, and the wider Amazonas pipeline network (RODA) which outlines the terms under which Amerisur will make use of its infrastructure.
The LOI allows the final negotiation and signing of the final definitive agreements with PetroAmazonas and other Ecuadorian entities, ahead of construction of the pipeline. The terms of those final agreements are well advanced, and the Company expects to close these in the coming weeks.
The LOI also allows the application to the Ecuadorian Environmental Licensing authority for the extension of the right of way from the PetroAmazonas operating area to the point south of the Putumayo River where the pipeline will reach surface.