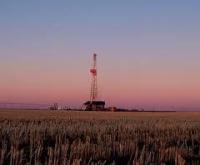 Apache Corporation says that Alfonso Leon, executive vice president and chief financial officer, has resigned to pursue other opportunities. Leon's departure is not related to any issues regarding financial disclosures, accounting or legal matters.
"We appreciate Alfonso's contribution and wish him all the best in his future endeavors," said G. Steven Farris, chairman, chief executive officer and president of Apache.
Executive Vice President P. Anthony Lannie will serve as interim chief financial officer as the company conducts a search for a new chief financial officer. Prior to joining Apache as general counsel in 2003, Lannie served as president of Kinder Morgan Power Company and president of Coral Energy Canada, a subsidiary of Shell Oil Company.