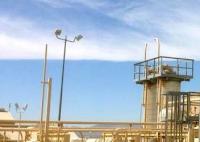 Applied Natural Gas Fuels, Inc. (ANGF) announced its plans to build a multi-liquefier LNG production platform in Midlothian, Texas (the 'Midlothian Plant'). The platform will consist of up to five liquefiers with a production capacity of 86,000 LNG gallons per day per liquefier and a total on-site storage of 1.5 million LNG gallons. ANGF has already secured the land and has begun the permitting process.
'The Midlothian Plant is an important step in ANGF's continuing efforts to expand its footprint to provide cost-effective LNG to a growing number of customers,' said Cem Hacioglu, ANGF's President and CEO.
The Midlothian Plant, which is expected to be operational in mid-2015, will focus on end users in the high-horsepower, trucking, oil and gas, rail, marine, remote power and mining markets that currently use diesel fuel and are interested in converting to a lower-cost, cleaner-burning alternative.