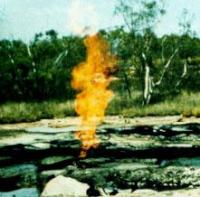 The Board of Directors of Armour Energy advise that operations to further test the Egilabria 2 well in ATP1087 continue to progress favourably. The well is flowing back stimulation fluids via the recently installed PCP pump faster than initially projected, indicating stronger than expected permeability in the successfully hydraulically stimulated zone of the Lawn Shale Formation.
A total of just over 50% of the stimulation fluid has now been recovered and, at current flow back rates, 60% recovery will be reached by the end of the month.
Following removal of the majority of stimulation fluids the well is expected to start flowing dry gas from the successfully hydraulically stimulated zone. It is encouraging to note that pressure is starting to build up on the gas side (the annulus) of the well completion.