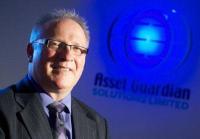 Asset Guardian Solutions Ltd (AGSL) has secured a deal with an oil and gas supermajor in Perth, Western Australia.
The contract is the third to be awarded to AGSL in Australia during the last two years. This latest contract requires AGSL to provide Asset Guardian, a process software management toolset that protects the integrity of process control software used to operate key oil and gas assets.
In 2012, Woodside Energy implemented Asset Guardian to protect the process control software used to operate the company's production facilities. The following year, INPEX purchased Asset Guardian for its Ichthys LNG Project, a US$34 billion development that aims to develop the gas and condensate field in the Browse Basin offshore Western Australia.