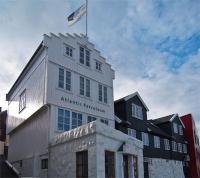 'The initiation of a review of strategic alternatives will allow us to explore options that can accelerate the realization of value for the benefit of our shareholders,' said Ben Arabo, Chief Executive Officer of Atlantic Petroleum.
There is no assurance that the review of strategic alternatives will result in Atlantic Petroleum completing any such transaction as described above. In the event a transaction is not completed, Atlantic will continue to execute on the Company's strategy and operational plan as an independent company. Based on its current portfolio and activities, including the completion of the Orlando field development in the UK, Atlantic Petroleum is not financed for its planned activities in 2016. In order to close such funding gap the company will consider different ways of strengthening its financial position. This includes raising new equity financing, new debt financing or asset sales or a combination of these measures.
Atlantic does not expect to update the market with any further information on the process unless and until its Board of Directors has approved a specific transaction or otherwise deems disclosure appropriate or necessary.