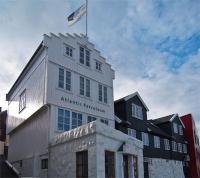 P/F Atlantic Petroleum's subsidiary Atlantic Petroleum UK Limited has completed on the sale and purchase agreement with Third Energy Offshore Limited for the sale of Atlantic Petroleum's interests in P1724 (UK Block 43/13b which contains the Pegasus West Gas Discovery), P1727 (UK Blocks 43/17b and 43/18b) and P2128 (Block 43/12).
Third Energy has purchased Atlantic Petroleum's 10% working interests in the above Licences for a total potential consideration of £16.5 million of which £7.5 million was paid on completion. Remaining payments are conditional on production from Pegasus West and further development in the blocks.
The Pegasus West well (43/13b-7) was drilled and tested at a combined rate of 91 MMscfpd (million standard cubic feet per day) in late 2014. The well is approximately 7 km WSW of the 43/13b-6Z Pegasus North discovery well. Both wells are in P1724, close to the producing Cavendish Field. The licences are operated by Centrica North Sea Gas which holds 55% equity. Prior to the sale, Atlantic Petroleum held 10% equity with the remaining equity 35% held by Third Energy Offshore.