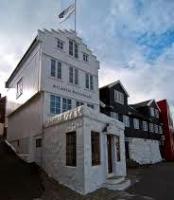 Following the transaction with Statoil announced 23rd February 2015 a positive drill decision has been taken on the Roald Rygg prospect in PL602, and P/F Atlantic Petroleum says that drilling of the Roald Rygg well 6706/12-3 commenced 22rd March 2015 with the Transocean Spitsbergen rig.
6706/12-3 is planned to drill to a total depth of around 3420 m TVD and operations are anticipated to take 35 days. The Nise Formation is the main target for the well, while the Kvitnos Formation represents the secondary target.
The Roald Rygg Prospect is located immediately next to the Snefrid North discovery (6706/12-2) recently drilled by PL218 where gas (105 m) and oil (4 m) were found in the Nise Formation.
In addition to Roald Rygg the PL602 license contains several other prospects and leads with significant follow up potential. The license is located adjacent to the Statoil-operated Aasta Hansteen field development which is due to come on stream in 2017.