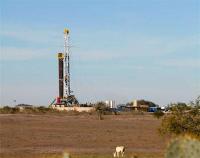 Aurora Oil & Gas Limited advises that Non-Executive Director Mr Gren Schoch has resigned from his position as a Director.
Due to personal reasons Mr Schoch will no longer be in a position to meet the Aurora Board time commitments, particularly given additional time demands required during the proposed transaction with Baytex Energy Corp. announced today.
Mr Schoch fully supports the Board's recommendation that Aurora shareholders vote in favour of the proposed Scheme of Arrangement with Baytex, in the absence of a superior proposal and subject to the Independent expert concluding that the transaction is in the best interests of shareholders.