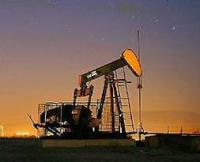 Californian-focused conventional gas developer Australian Oil Company Limited has significantly strengthened its revenue base from an existing conventional gas well located in the Rancho-Capay Gas Field, Sacramento Basin.
During planned gas field operations on a joint venture owned well located near the Company's flagship Dempsey Prospect, the Californian Operator and 20% working interest (WI) owner identified a gas reservoir covered by produced sand in the well bore.
The well bore was subsequently cleared and gas flow was established from a Forbes Reservoir zone at stable rates of 425 mcf/day with 550 psi flowing tubing pressures.
The flow rate and shut in pressure of 1,200 psi indicate the well bore is accessing remaining producible quantities of gas. Sale of gas from the well is anticipated to commence shortly upon approval from the independent pipeline operator.