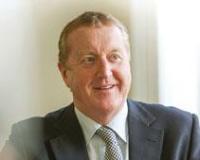 AVEVA has agreed to acquire FabTrol Systems, Inc. (FabTrol) from the Dowco Group of Companies (Dowco). The acquisition is expected to complete Friday 26 June 2015.
FabTrol is a software business, headquartered in Eugene, Oregon with operations in North America and the United Kingdom, providing fabrication management software to the steel fabrication industry.
The combination of the FabTrol software together with AVEVA Everything3D™, which is already integrated with AVEVA Bocad™ structural steel detailing software, creates a powerful design, detailing and fabrication solution. The FabTrol software expands AVEVA's fabrication portfolio and provides integration across the steel fabrication value chain.
At the centre of the FabTrol software is a highly versatile estimating, material management and production control solution designed to automate and integrate key operations for steel fabrication companies. The benefits of the FabTrol software include faster bid preparation, more accurate and consistent estimating, reduced material and labour costs and improved end-product quality.