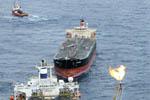 With a diverse portfolio focused across a number of stable geopolitical areas AWE, has 2P reserves of 81.5mmboe representing over 16 years of production potential. The company has the potential to double these in the short to medium term. AWE remains on track to meet its end-of-year guidance of 4.6-5.1mmboe production. An experienced and prudent management team at the helm and a diverse asset base should give investors confidence that AWE could outperform the sector once sentiment improves.
Geographic spread is key
AWE has a diverse geographic and commodity split with a broad mix of unconventional, oil and high-value gas assets across the USA, Australia, New Zealand and Indonesia. With production on track to meet end-of-year guidance, even in the low oil price environment is testament to a prudent operating profile and an eye for costs, without compromising efficiency. Production assets (Tui in New Zealand, BassGas in Tasmania, Cliff Head in the Perth Basin, Casino in the Otway basin and various Perth Basin interests plus onshore US unconventional) remain economic and lower oil and condensate revenues will be offset by higher value gas production in the medium term.