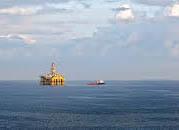 AziNam Ltd. has received government approval for it to assume operatorship of Petroleum Exploration Licence 34, offshore Namibia, and that it has also opened its office in Windhoek, the capital of Namibia.
Government approval of operator status
In recent months AziNam has increased its working interest position in the majority of its offshore Namibia licences. During the course of 2014 AziNam increased its working interest in PEL 34 from 20% to 40%. The Government of Namibia, along with our partners, have now approved AziNam to become operator of PEL 34.