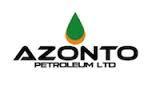 Azonto says that the sale of its indirect shareholding in Vioco Petroleum Limited (Vioco) to Vitol E&P Ltd (the Purchaser) has now been completed.
Consideration paid by the Purchaser on completion is US$4,000,000.
The sale of associated wellhead drilling equipment for an additional amount of US$1,100,000 (less the value ascribed to any wellhead drilling equipment which is removed or damaged prior to completion) has not yet completed and remains subject to satisfaction of certain conditions precedent prior to 7 November 2015.
As per the sale agreement, Azonto may receive further consideration of US$2,000,000 for the sale of the shares in Vioco on the occurrence of a hydrocarbon, payable within 10 business days of a Hydrocarbon Discovery.