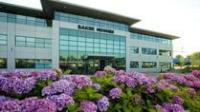 Baker Hughes announced the commercial release of its SeismicTrak™ seismic-while-drilling service, which provides precise measurements for reducing formation uncertainty and enables operators to hit their reservoir targets with greater accuracy.
The SeismicTrak service delivers real-time seismic and waveform data that allows operators to adjust their well trajectory as necessary to avoid potential drilling hazards. With its ability to detect pressure changes, potential exiting of the reservoir, and other downhole uncertainties while drilling, the SeismicTrak service informs operators of approaching formation changes just below the bit.
This enables operators to quickly change their well trajectory, adjust their mud weight, or set casing to mitigate hazards. In highly deviated, horizontal, or extended-reach wells, the SeismicTrak service can access boreholes that may be difficult for wireline, reducing the need for additional openhole time or the use of risky deployment methods.