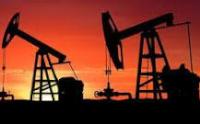 Bankers Petroleum Ltd. is pleased to announce the Company's third quarter operational update.
Production
Average production from the Patos-Marinza and Kuçova oilfields in Albania for the third quarter of 2015 was 19,598 barrels of oil per day (bopd), a decrease of 2% compared to the second quarter average of 20,045 bopd. Production in the quarter stabilized with development drilling utilizing two rigs, response from the enhanced oil recovery (EOR) patterns that were implemented last year and continued focus on converting wells to injectors as part of the 2015 EOR program.
The Bubullima reservoir continues to perform well, with four (4) producing wells averaging close to 200 bopd per well, which includes some downtime for workovers in the quarter. The latest Bubullima well drilled in the third quarter was recently tied-in and is being optimized. While the volumes are very encouraging, the Bubullima production is both slightly sour and high in watercut requiring the Company to manage the disposal capacity and sour treatment facilities ahead of the Bubullima development program. The Company has facilities in place to support its plans to drill two (2) to three (3) additional Bubullima wells in the fourth quarter and is planning the 2016 program accordingly.