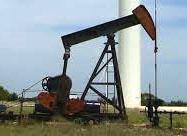 Baron Oil issues a further update report on progress within large onshore Block XXI. Baron Oil now owns 100% of Block XXI which covers 3,030 sq km in the Sechura Basin in northwest Peru.
On 16 December the company completed the final event in a long series of events and communications with the local community within the Block XXI area by holding a public hearing with over 400 people present.
The event was successful and constructive and many questions were answered and concerns addressed. There was overwhelming support for the exploration phase to progress from the local residents who were present at the public meeting.