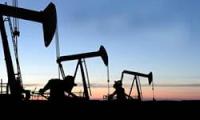 Bayhorse Silver Inc. advises that Saturn Minerals Inc reports it has received a proposal from its drilling consultants and is completing plans to drill a second oil exploration well on its approximately 250 square mile Bannock Creek light oil and gas prospect.
The proposal for the next borehole is to run deeper surface casing and subsequent intermediate casing down most of the length of the hole to avoid any collapse issues while drilling. Packers and cement back filling will also be utilized to stabilize the hole at depth. Additional review of geophysical data is presently being reviewed to determine if a modified location is viable to mitigate the effects of local faulting.
Saturn's target, at an approximate depth of 1,000 meters, is on a closed fault bounded roll over structure of 480 acres minimum in area and has the potential to contain up to 38 million barrels in place of resource from all three targeted reservoirs. Saturn states the closure of this structure compares very favorably with existing producing light oil pools to the south of both Bannock Creek and its approximately 400 square mile Little Swan light oil prospect, that Bayhorse is farming in on with Saturn.