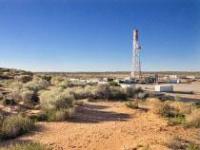 Beach Energy Ltd has appointed Mr Colin Beckett as an independent non-executive director to its Board, with effect from 2 April 2015. Due to other commitments Mr Beckett is unable to join the Board at an earlier date. His biography is detailed below.
Colin D Beckett
As an Engineer with over 35 years' experience in engineering design, project management, commercial and gas marketing, Mr Beckett offers a diverse and complementary set of skills in a range of technical disciplines. Mr Beckett previously held senior executive positions at Chevron Australia Pty Ltd, most recently as the current General Manager responsible for the development of the Gorgon LNG and domestic gas project, being developed on Barrow Island offshore Western Australia.
Prior to this, Mr Beckett was employed at: Mobil in Australia, predominantly in a strategic planning role; Woodside, planning the expansion of the North West Shelf business; BP Australia, in a role primarly focused on financial, safety and evironmental performance of BP's North West Shelf and PNG assets; and BP in the UK, where he was involved in the development of North Sea oil and gas assets.