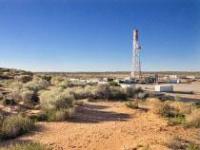 Beach Energy Ltd has appointed Mr Robert Cole as its new Managing Director, effective 1 June 2015 or such earlier date as is available and mutually agreed.
Mr Cole holds tertiary qualifications in science and law. His most recent role was Executive Director and Executive Vice President, Corporate and Commercial, Woodside Petroleum Ltd (Woodside). Mr Cole joined the Board of Woodside in February 2012 and was one of only two Executive Directors, including the Managing Director.
Mr Cole has broad experience across strategy and planning, upstream commercial marketing and trading, human resources, corporate affairs, and joint venture management.
Glenn Davis, the Chairman of Beach, said,"We are delighted to have a person the calibre of Rob, an Executive Director at a great company like Woodside, joining us as our Managing Director. Mr Cole brings tremendous industry experience and understanding, with a deep skill set in values based leadership, strategy planning and execution, and the Board was impressed with Rob's clarity of purpose and communication."