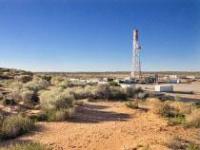 Beach Energy announces their monthly drilling report for the month of December 2014, to include operated and non-operated exploration and appraisal projects.
PRLs 129 to 130 (formerly PEL 106) (Beach 50%, Drillsearch 50%)
The four-well exploration and appraisal campaign, which is proximal to the existing Canunda field and gas pipeline to Middleton, was completed in December. The program targeted gas and gas liquids in the Patchawarra Formation and Tirrawarra Sandstone.
Canunda-1, the first well in the program, was cased and suspended in October 2014. Maupertuis-1, the second well in the program, was also cased and suspended but with Beach electing not to participate. Antechamber-1 and Danville-1 were drilled in December, with the wells being plugged and abandoned after failing to intersect commercial hydrocarbons.