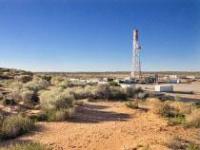 Rob Cole will commence in the position of Managing Director of Beach Energy on 10 March 2015, three months earlier than previously announced.
Mr Cole was originally scheduled to commence on 1 June 2015 subject to becoming available earlier. Mr Cole's commitments have now changed to enable the earlier commencement date.
The incumbent, Reg Nelson, will cease as Managing Director and as a director of Beach on the same date.
Chairman of Beach Energy, Glenn Davis said the Board is extremely pleased that Mr Cole has accepted the invitation to commence early.
'We are pleased that Rob is able to commence as the Managing Director of Beach three months ahead of his original start date,' Mr Davis said.