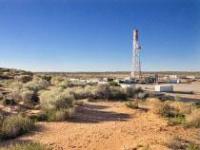 Icon Energy Limited provided an update on the Stimulation and Flow testing program in ATP 855 in the Cooper-Eromanga Basin in Queensland, Australia.
Following the successful stimulation and flow testing of Geoffrey-1, the well was recently shut in for extended pressure build up.
Geoffery-1 reached a peak flow rate of 1.1 million standard cubic feet of gas and the Joint Venture has obtained all the required data from this well.
Icon Energy Managing Director Raymond James said, the shut in of Geoffrey-1 is a prudent decision and by taking this action we have remained within our exploration budget.