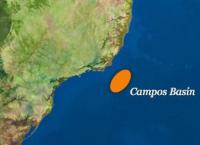 BG Group says that its partner Petróleo Brasileiro S.A. (Petrobras), as the operator of block BM-S-11 in the pre-salt Santos Basin, has submitted the Declarations of Commerciality (DoC) to the Brazilian National Agency of Petroleum, Natural Gas and Biofuels (ANP) for three separate oil and gas accumulations in the Iara area, offshore Brazil.
As part of the DoC, the consortium has suggested that the new fields be designated Berbigão, Sururu and Atapú West.
The Iara area is located approximately 250 kilometres off the coast of Rio de Janeiro, in water depths of around 2 270 metres. All fields contain good quality oil, of approximately 24 to 30 degrees API.
The DoC submission follows an exploration and appraisal programme which began in 2008 and consisted of acquiring 3D seismic data, drilling seven wells as well as performing an extended well test. The encouraging results from this programme continue to reinforce BG Group's view of gross recoverable volumes in the BM-S-11 Iara area. The DoC notification to the ANP includes the operator's estimates of total recoverable volumes of the three accumulations.