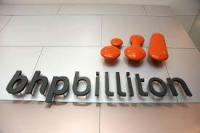 BHP Billiton Chairman, Jac Nasser, announced a number of changes to the BHP Billiton Board of Directors.
Anita Frew has been appointed to the BHP Billiton Board as an independent Non-executive Director, effective as of 15 September 2015.
Ms Frew has over 18 years' experience as a director and chairman on public company boards across a range of global sectors, including chemicals, engineering and finance. She is currently Chairman Designate of Croda International Plc, the speciality chemicals group and Deputy Chairman of Lloyds Banking Group Plc.
Mr Nasser said Ms Frew's appointment reflected the structured and rigorous approach taken by BHP Billiton to Board succession planning, having regard to the skills, experience and attributes required to effectively govern and manage risk within the business.
'Anita's depth of experience in strategic and risk management, marketing and governance across a broad range of sectors will enable her to make a significant contribution to the Board,' he said.
Carlos Cordeiro, who has been a Non-executive Director of BHP Billiton since 2005, will retire from the Board at the conclusion of the BHP Billiton Limited Annual General Meeting in November 2015.
Mr Nasser thanked Mr Cordeiro for his valuable contribution to the Board and development of BHP Billiton during his 10 year tenure.
With the sad passing of Sir John Buchanan last month, Baroness Shriti Vadera has been appointed as the Senior Independent Director for BHP Billiton Plc and member of the Nomination and Governance Committee, effective immediately. Baroness Vadera has been a Non-executive Director of BHP Billiton since 2011.