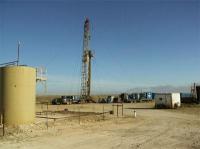 Blackbird Energy Inc. announce the appointment of William C. Macdonald to its board of directors.
Mr. Macdonald has over thirty years of petroleum land management experience in Western Canada. He is currently the President of Bilmac Resources, an oil and gas consulting firm that provides land management support to various clients, and specializes in the capitalization of private oil and gas start-up companies.
Most recently Mr. Macdonald served on the board of Alexander Energy Ltd. and chaired the special committee that sourced and finalized a recapitalization arrangement with the team of Spartan Energy, delivering to Alexander shareholders an approximate six times lift.