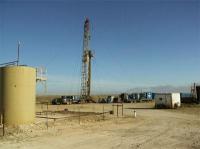 Blackbird Energy Inc. has closed its previously announced acquisition of 8 additional sections contiguous with its existing Elmworth Project and 77 sections of Montney prospective land in East Wapiti located northeast of the Elmworth project.
With completion of this land purchase, Blackbird now holds a 36 section contiguous block of land at Elmworth bringing the Company's total Montney prospective land position to 117 sections (74,880 net acres).
In addition, Blackbird has received its Mineral Surface Lease from the Alberta Energy Regulator for the construction of its first well site for the drilling of its previously announced well to access the Montney formation in the Elmworth Project. With the receipt of the Lease, Blackbird will proceed with the next step of obtaining the required well license, which it anticipates receiving shortly.