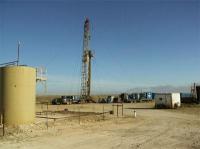 Blackbird Energy Inc. says that Mr. Don Noakes has joined Blackbird as Vice President, Operations. The Company also announces that Blackbird's former Chief Operating Officer, Mr. Darrell Denney, is no longer an officer or employee of the Company.
Mr. Noakes is a Professional Engineer that brings over 30 years of operational oil and gas experience focused on drilling, completions, production operations and reservoir exploitation.
Mr. Noakes has extensive knowledge of unconventional resource plays having been directly involved in the planning and execution of drilling and completion operations of over 100 wells over the last five years within the Montney, Wilrich, Dunvegan, and Cardium horizons all within the Deep Basin of Northern Alberta.