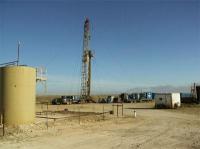 Blackbird Energy Inc. has spudded its first Middle Montney well at Elmworth. The well was spud from surface location 14-14-70-07W6 and will be drilled to a vertical depth of approximately 2,330 meters and a lateral length of approximately 2,000 meters to location 6-26-70-07W6. Drilling operations are expected to take approximately 30 days to complete.
Post completion of its first well, Blackbird will immediately commence the drilling of its second well at Elmworth targeting the Upper Montney.
Blackbird has closed the non-brokered tranche (the "Non-Brokered Tranche") of the private placement first announced on September 22, 2014 (the "Private Placement").