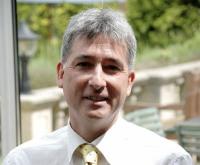 BMT Cordah, a subsidiary of BMT Group, has appointed Andrew Glass as Managing Director.
Andrew will be responsible for leading the business in implementing strategy, direction and policy, ensuring the company continues to provide an extensive range of specialist services to its UK and international offshore oil and gas customers. Commenting on his new role, Andrew said: "I am extremely excited to be given this opportunity to work with a great team and I'm looking forward to leading the organisation in its drive for future growth both here in the UK and internationally."
With a wealth of experience in Environment Health and Safety (EHS) from the RSK Group where he held the position of Director, Andrew spent several years in the UAE developing new service lines. He helped bring the business back to profitability, achieving financial targets and delivered business benefits for clients with a 100% track record. He further supported the creation of an Eastern European office.